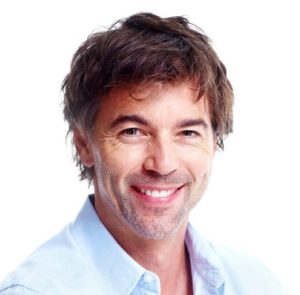 Dear tech-savvy friends,
Welcome to ToothStars – a British dental magazine bringing you and your family the latest tips, tricks and news on a huge variety of important dental matters. Whether looking for effective ways to whiten your teeth at home or simply give those pesky cavities the fight of their life, you'll find it all right here under one virtual roof!
Shared Wisdom
Why did we set up in the first place? Well, the way we look at things is simple – you'll only ever be blessed with one set of adult teeth, so you might as well take care of them! As a team of professionals with a wealth of industry experience, we decided the time had come to share our wisdom with the world…no pun intended.
Our long-term goal is to produce a site that features absolutely everything you could ever need to help give yourself and your family the best possible shot at a bright, white and healthy smile for life!
The web is bursting at the seams with oral health guides and teeth-whitening tips – we're here to bring you the very best of the best. We're constantly updating our archives, so be sure to check back on a regular basis to see what's new.
Reviews, Recommendations and More
Why should you trust what we have to say on things? Well, not only are we genuinely knowledgeable and passionate about what we do – we're also 100% independent! Which means that when you read a review or recommendation from ToothStars, you know it's totally objective and impartial information you can trust.
We're constantly scouring the market for the latest oral health gadgets and devices, which we routinely put to the test and report back on for our readers. What's more, we're always searching for the more interesting, innovative and surprisingly effective DIY tooth whitening methods. And while we can't always promise miracle results, we can certainly guarantee that if it makes it to these pages, it's something we believe in!
Always Open
Here at ToothStars, we rely on the feedback, suggestions and recommendations of our readers to make constant improvements to what we do. So whether it's sharing your own DIY teeth-whitening recipes, bringing a new gadget to our attention or sharing one of your own reviews, we'd be delighted to hear from you.
Simply give us a shout via out Contact Page and we'll get back to you as soon as possible.
Oral health technology is moving at lightning speed these days and the ToothStars team is working extremely hard to keep up. We're not interested in gimmicks or the kinds of fads that disappear just as quickly as they arrive. We're all about total oral health and whiter smiles for life – whatever it takes!
Jamie Star
Chief Product Reviewer